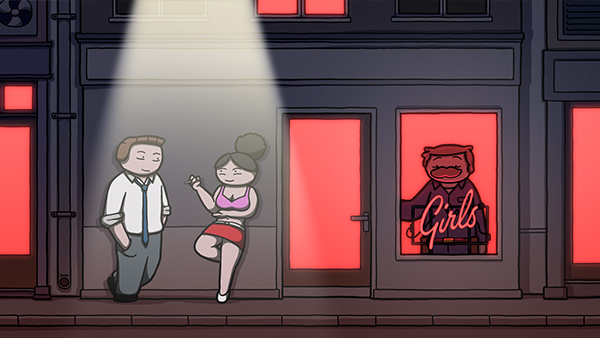 signs VOD
may 2022
stands for Video On Demand - just in case ;)
it's out there! you can now watch SIGNS is online for as little as 1 Swiss franc - what a deal! our wonderful distributor Vanja from Bonobostudios has made it happen. missed it at festivals or on the telly? check out the film now by following the link below: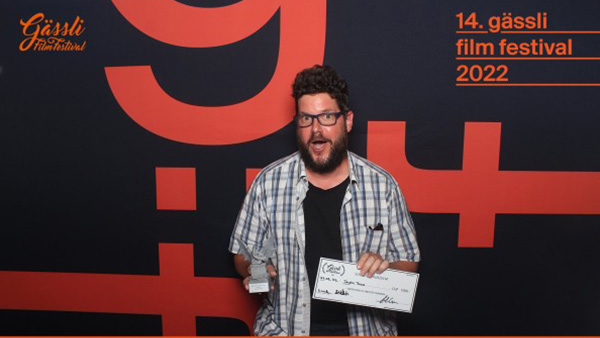 signs wins Best Swiss Short at Gässli!
august 2022
YYYYYeeeeeHA! SIGNS won the Basilisk for best Swiss short film at this years Gässli Film Festival in Basel! thank you so much to the festival and the jury - I had an amazing time!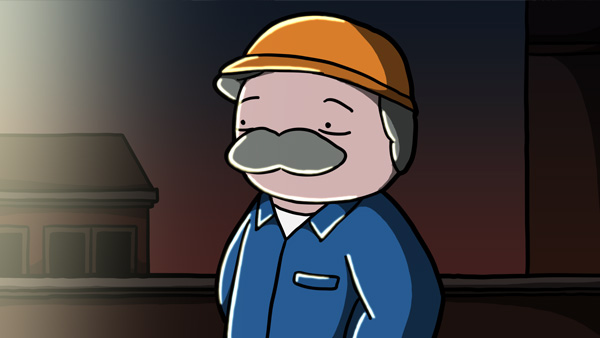 signs website
as of july 2020
SIGNS has it's own website!
check it out by following the link below!

produced by Virage Film
in co-production with SRF Schweizer Radio und Fernsehen
distributed by Bonobostudio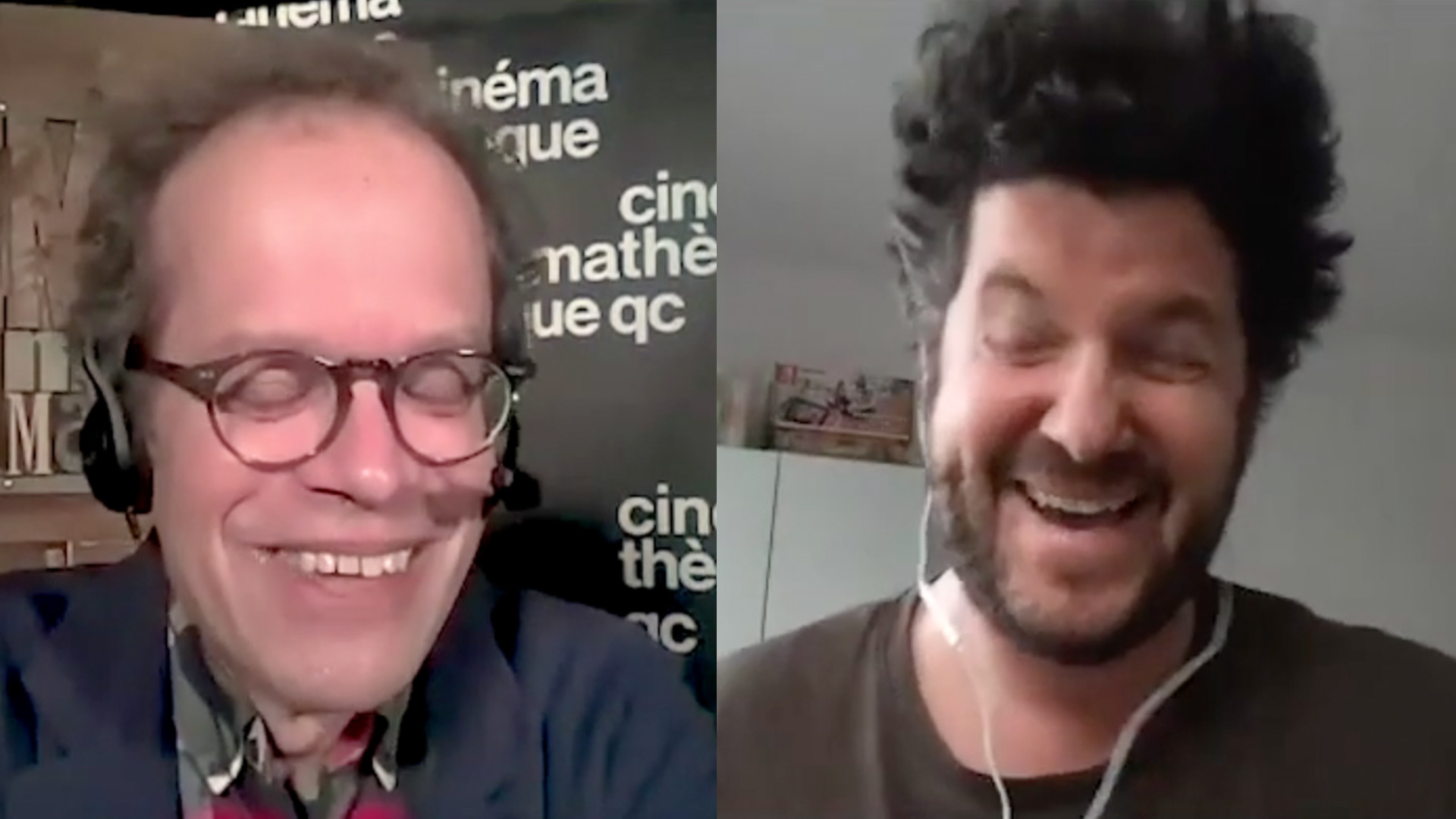 signs at sommets
may 2021
the 19th Sommets du film d'animation came to a close in may, still having physical screenings at that time. i was fortunate enough to be interviewed on SIGNS by the marvellous Marco de Blois! here a link: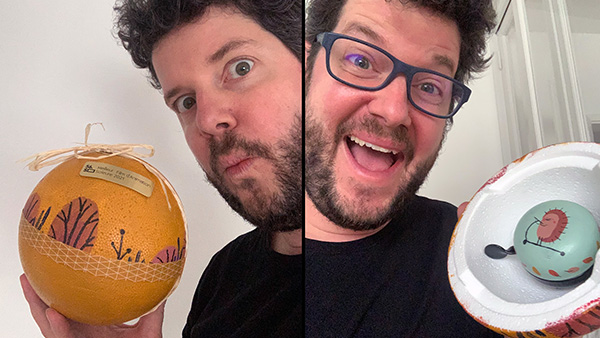 audience award at solothurn
january 2021
YYEEEHA! just got the trophy for winning the audience award at the solothurner filmtage! it's a tradition that last years winner has to provide the trophy for the next edition - so I get a hand-made original my the amazing Marjolaine Perreten from her film "le dernier jour d'automne"! thank you so much!!!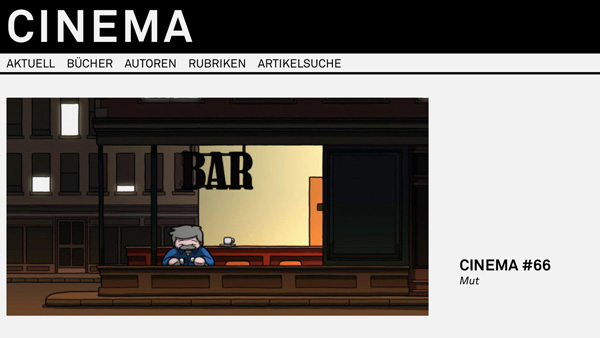 cinema on signs
october 2020
the brilliant Thomas Hunziker (filmsprung) has reviewed SIGNS for the Cinema magazine! physical copies will be available in january, but you can read it online by following the link below (in german). enjoy!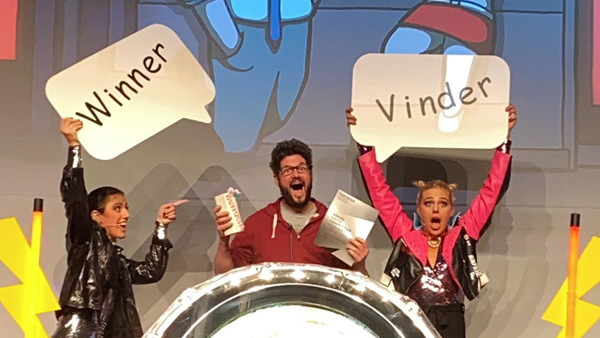 signs wins audience award
september 2020
holy cow! how cool is this! SIGNS first award is thanks to the awesome audience at this years Fantoche! THANK YOU SO MUCH!!!
signs - video diary
august 2020
here a small featurette -a little insight into some of the places SIGNS was made and what happened along the way...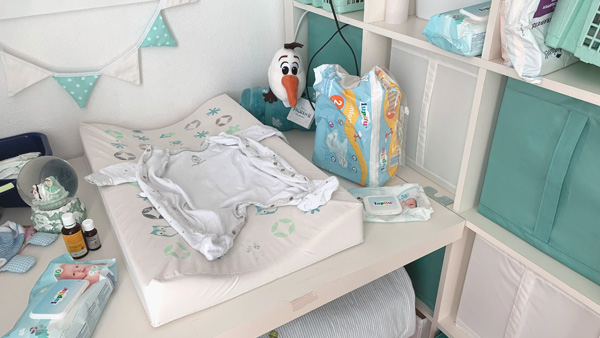 home office
march 2020
hope you are all doing well, staying healthy and chilling at home.
my office table has shifted from the computer & cintiq to changing table & nappies!
our son Rick Buster Oswald was born on the 28th of feb.
we are all doing well and I'm looking forward to having him meet you once everything stabilises!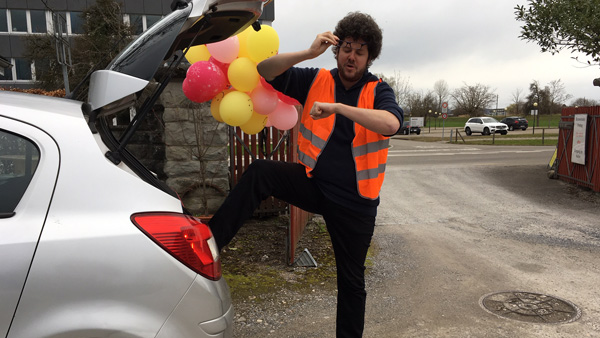 back - and in swiss german!
may 2019
stattkino is back - and so is one of my favourite films of all time! Jane Mumford has put together a team to live-sync the cult classic "back to the future" into swiss german!
jup, thats right: the film will be screen without sound a our team will not only speak over in swiss german, but even have our own unique take on music and score! come check us out may 9th at 20:00. check the link below for details.
apkz trailer
january 2016
trailer for the architektur preis kanton zürich.
for more information about the event check their site below:
fantoche 2015
september 2015
here we go again!
giving a workshop, screening the films, made a sponsor trailer and announcing films;
its back to switzerlands animation festival in baden - fantoche 2015!
would be great to see you there...
kurzfilmnacht 2015
as of april
mmeeeoooww! this year i was invited to make the trailer for the short film night tour 2015 - and finally got to animate eyes & a cat! to which my man Olav gave its meow & sfx!
both him and i will be present at the zurich screenings on april 10th at the uto cinema. and you can come visit me again as i screen the films from the projectionists cabin in baden-wettingen on april 17th in the orient cinema - would be great to see you there!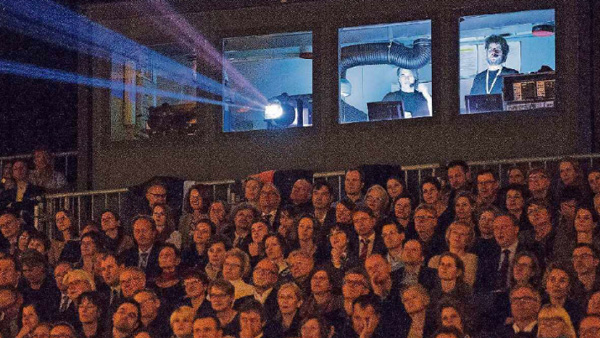 solothurning again!
january 2015
once again i'm operating the prestigious reithalle cinema here for the solothurnerfilmtage. everythings very fancy as its their 50 year jubilee! they will also be showing the bellringer as part of a special animation program! (wednesday 28th, 12:00 in the "kino palace") - and to top it all off the "Du" magazine have a special issue this month covering the event, and yours-truly got to do a little illustration for them (its on page 89!).
yyeeee-ha!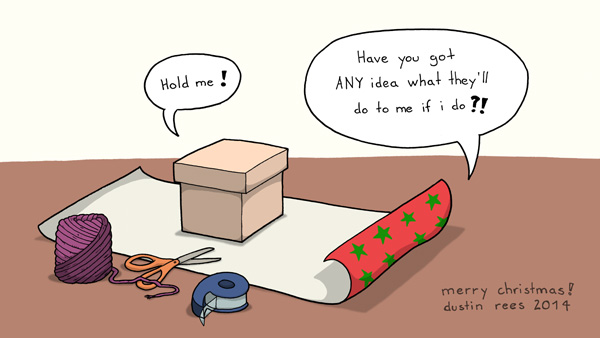 happy holidays!
december 2014
merry christmas everyone!
have a great time with tons of food, long sleep-ins and good "bad telly"!
ftm trailers
2x 30sec / october 2014 / 2d animation
here are some small clips i made for the
composer school for film, theatre and media score!
staying authentic to the proceedings of a true director!